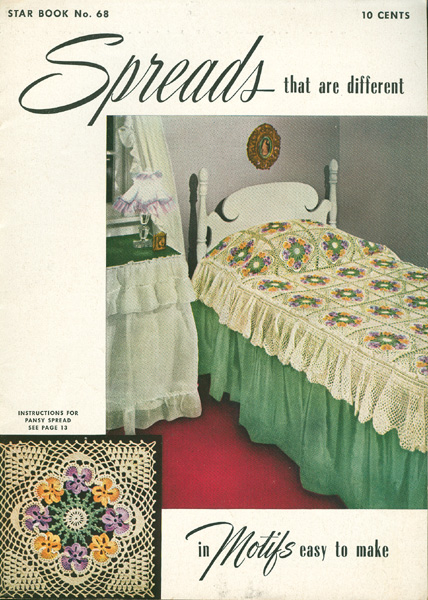 Published in 1949 this 10 1/2 X 7 1/2 inch booklet contains 16 pages of instructions and illustrations. Spreads include the Pansy Spread, Shell and Popcorn, Cinderella, Snow White, Flower Queen, Sleeping Beauty and for the boys there is Prince Charming.
Find It Here:
Link to Discussions or Blogs Here:
Ad blocker interference detected!
Wikia is a free-to-use site that makes money from advertising. We have a modified experience for viewers using ad blockers

Wikia is not accessible if you've made further modifications. Remove the custom ad blocker rule(s) and the page will load as expected.