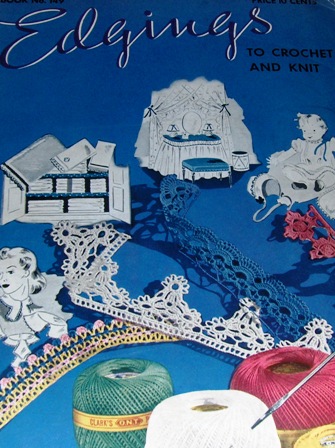 This is a 1940's vintage edging pattern from Spool Cotton Company. The booklet has 30 pages of patterns, some knitted, crocheted, filet crochet and more!. The edgings can be used to adorn towels, linens and hankies.
Find It Here:
Link to Discussions or Blogs Here:
Ad blocker interference detected!
Wikia is a free-to-use site that makes money from advertising. We have a modified experience for viewers using ad blockers

Wikia is not accessible if you've made further modifications. Remove the custom ad blocker rule(s) and the page will load as expected.