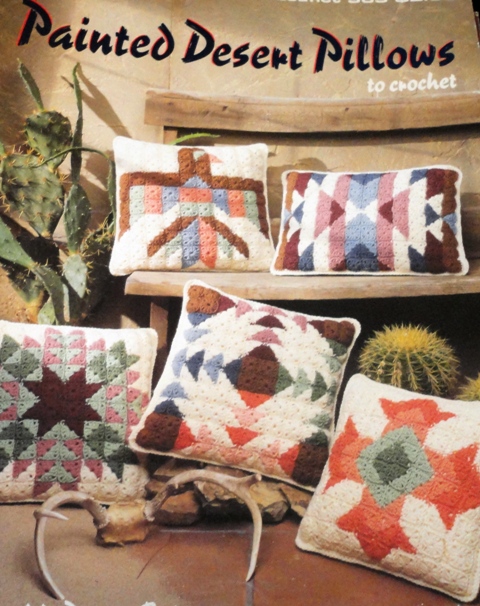 Colorful motifs are crocheted then sewn together to make these pretty Southwest style pillows. 5 designs using worsted weight yarn. Published by Leisure Arts in 1990.
Find It Here:
Edit
[LaStade Designs and Patterns]
Link to Discussions or Blogs Here:
Edit
Ad blocker interference detected!
Wikia is a free-to-use site that makes money from advertising. We have a modified experience for viewers using ad blockers

Wikia is not accessible if you've made further modifications. Remove the custom ad blocker rule(s) and the page will load as expected.