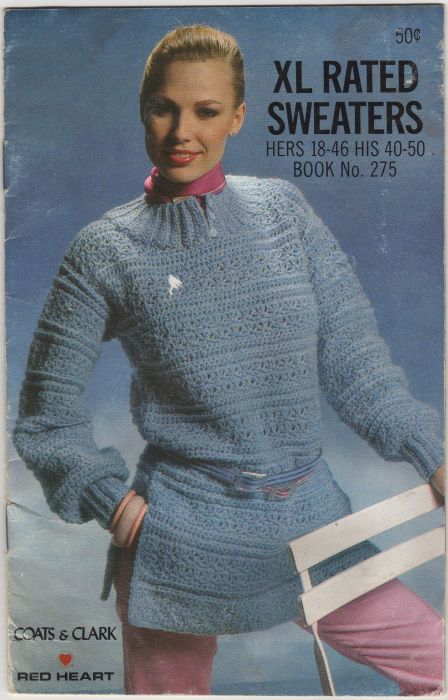 Coats & Clark's Book No. 275 © 1979. The 15 page booklet includes directions using 4 ply yarn for sweaters for men and women in XL sizes. Booklet includes crochet instructions for a tunic and jacket for her plus a cardigan and cable stitch pullover for him. Instructions are also included for a knitted jacket and drawstring blouse for her. Patterns for her fit bust size 40" to 50" and patterns for him fit chest size 40" to 50".
Find It Here:
Edit
Link to Discussions or Blogs Here:
Edit
==

==

Ad blocker interference detected!
Wikia is a free-to-use site that makes money from advertising. We have a modified experience for viewers using ad blockers

Wikia is not accessible if you've made further modifications. Remove the custom ad blocker rule(s) and the page will load as expected.