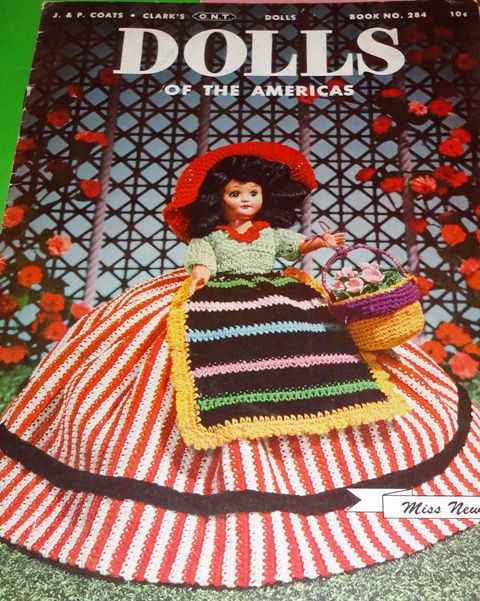 This is a nice 15 page crochet booklet that has patterns for vintage doll clothing. The doll dresses have a dolls from around the Americas theme; Miss New Orleans, Prairie Rose, Party Girl, South of the Border, Panama Hattie, Georgia Peach, Miss Empire State and more. They are for different size dolls and use crochet thread. It was published in 1952.
Find It Here:
Edit
Link to Discussions or Blogs Here:
Edit
Ad blocker interference detected!
Wikia is a free-to-use site that makes money from advertising. We have a modified experience for viewers using ad blockers

Wikia is not accessible if you've made further modifications. Remove the custom ad blocker rule(s) and the page will load as expected.