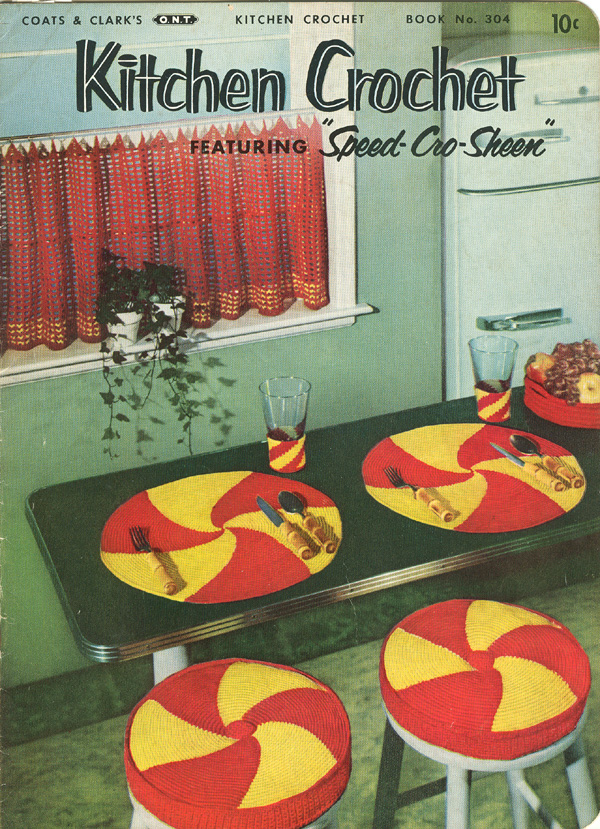 Coats & Clark Kitchen Crochet Book #304. 16 pages in this 7 1/2 X 10 1/2 inch booklet. Published in 1954. Colorful patterns for the Mid Century Kitchen with everything but the Kitchen Sink. Curtains, place mats, coasters, stool covers, baskets, pot holders, edgings, Bottle Cap plate mat, bone ring place mat and hot plate mat, shade pulls, pot handle covers and oven mitt.
Find It Here:
Link to Discussions or Blogs Here:
Ad blocker interference detected!
Wikia is a free-to-use site that makes money from advertising. We have a modified experience for viewers using ad blockers

Wikia is not accessible if you've made further modifications. Remove the custom ad blocker rule(s) and the page will load as expected.