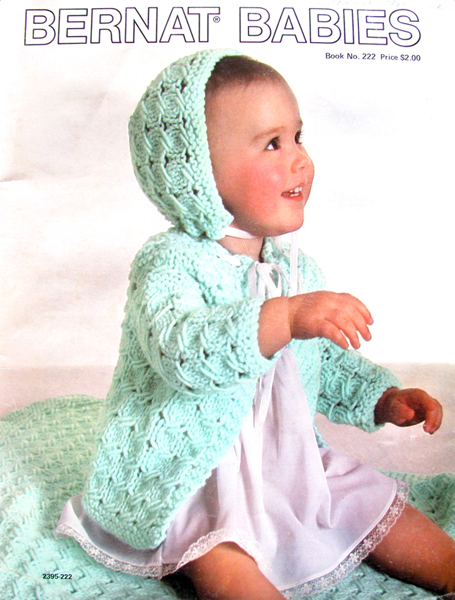 Bernat Babies Book No. 222 ©1976 It has 19 knitting and crocheting patterns. The patterns include instruction for a christening gown, sweaters, bonnets, booties, afghans, toddler dresses, toddler coat and more! Skill levels range from advanced to beginner.
Find It Here:

Link to Discussions or Blogs Here:
Ad blocker interference detected!
Wikia is a free-to-use site that makes money from advertising. We have a modified experience for viewers using ad blockers

Wikia is not accessible if you've made further modifications. Remove the custom ad blocker rule(s) and the page will load as expected.